The National Academy of Sciences, National Academy of Medicine, Chinese Academy of Sciences and UK's Royal Society are co-hosting a three-day international summit on human gene-editing on December 1-3 in Washington, DC. The evening before the summit, DCSWA members are invited to ask a panel of experts questions about the new gene-editing technologies, the potential they hold for scientific and clinical advances and the ethical issues they open up.
Although the panelists at the event will be actively involved in the NAS summit, the event is not a
preview of what they will present, but rather an opportunity to get up to speed with the issues before the summit starts.
The panelists have a range of expertise, including:
The different gene-editing technologies (CRISPR, etc.)

Use of gene editing in developing clinical therapies

Use of gene editing in germline cells for basic research

Ethical issues, particularly around potential uses in reproductive medicine

Regulatory frameworks for overseeing gene editing research in the US and overseas
Date/time: Monday, November 30, 5:30 -- 7:00 pm
Venue: Marian Koshland Science Museum, 525 E St NW, Washington, DC 20001
Panelists:
Dana Carroll, Professor of Biochemistry, University of Utah

Robin Lovell-Badge,

Head of the

Division of Stem Cell Biology and Developmental Genetics,

Francis Crick Institute (UK) & member of the NAS Advisory Group for Human Gene-Editing Initiative

Debra Mathews, Assistant Director for Science Programs, Johns Hopkins Berman Institute of Bioethics

Kyle Orwig, Associate Professor of Obstetrics, Gynecology, and Reproductive Sciences, University of Pittsburgh

Matthew Porteus, Associate Professor of Pediatrics, Stanford University
Schedule:
5:30 -- 6:15 pm: Panelist introductions and chaired Q&A
6.15 -- 7:00 pm: Informal networking with panelists; refreshments provided
To register or ask questions, email DCSWA treasurer Robin Bisson at robin@geneticexperts.org
---
DCSWA Holiday party -- Thursday, December 10
The DCSWA holiday party is always the event of the season! This year's gala will take place at the fittingly regal Carnegie Institution for Science, an architectural masterpiece that features framed blown-up photographs of fluorescent zebrafish brain proteins in its storied halls. (In other words: it was made for us.)
So mark your calendars for Thursday, December 10 from 6:30 to 10:00 p.m and plan to join your fellow DCSWA members for a night of dining, drinking, and mingling. We'll also be announcing the 2015 DCSWA Newsbrief Award and celebrating the launch of our new website.
Tickets go on sale next week and guests are welcome. Got questions now? Ask DCSWA social chair Rachel Gross at socialchair@dcswa.org
---
Save the dates: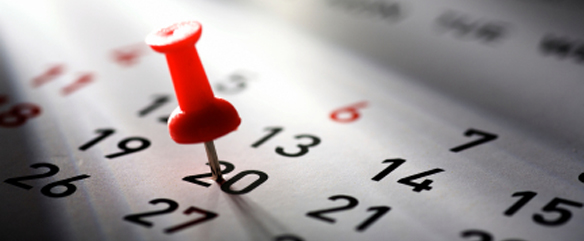 Saturday, February 13, 2016: AAAS 2016 science writers party
Saturday, April 2, 2016: Professional Development Day
Further details coming soon!
---
Highlights from DCSWA's 2015 Professional
Development Day
PDD is DCSWA's biggest event of the year -- a full day of talks, workshops and networking with other science writ
ers and editors.
This year's event took place on March 28 and featured:
Plenary talks by the Washington Post's Joel Achenbach and NPR's Christopher Joyce

A session all about editing, led by some of the D.C. area's top science editors

A panel on funding international reporting projects

A discussion about how the press got it right and wrong while covering the Ebola crisis

Sessions on book writing, storytelling, animation and freelance finance

Appointments with a resume coach

A workshop on the art and science of story pitching, leading up to the...

Ever-popular pitch slam, featuring the speed-dating format we introduced last year.
Read scintillating session reports from PDD 2015 scholarship recipients!

Enjoy tweets from PDD 2015 at #DCSWA15
---
Matt Davenport and Elaine Seward Win 2014 DCSWA Newsbrief Award; Honorable mentions to Beth Mole and Mark Zastrow

Washington, D.C.—The D.C. Science Writers Association (DCSWA) named a winner and two honorable mentions in the sixth annual DCSWA Newsbrief Award.
For the 2014 award, four science writers judged more than 70 entries, including print, online, audio and multimedia pieces. A video from Chemical & Engineering News (C&EN) earned the top prize.
---
Want to connect with DCSWA online? Follow us on Twitter and like us on Facebook!
All content copyright DCSWA, 2015.